the
Camilla Isley
READERS' GROUP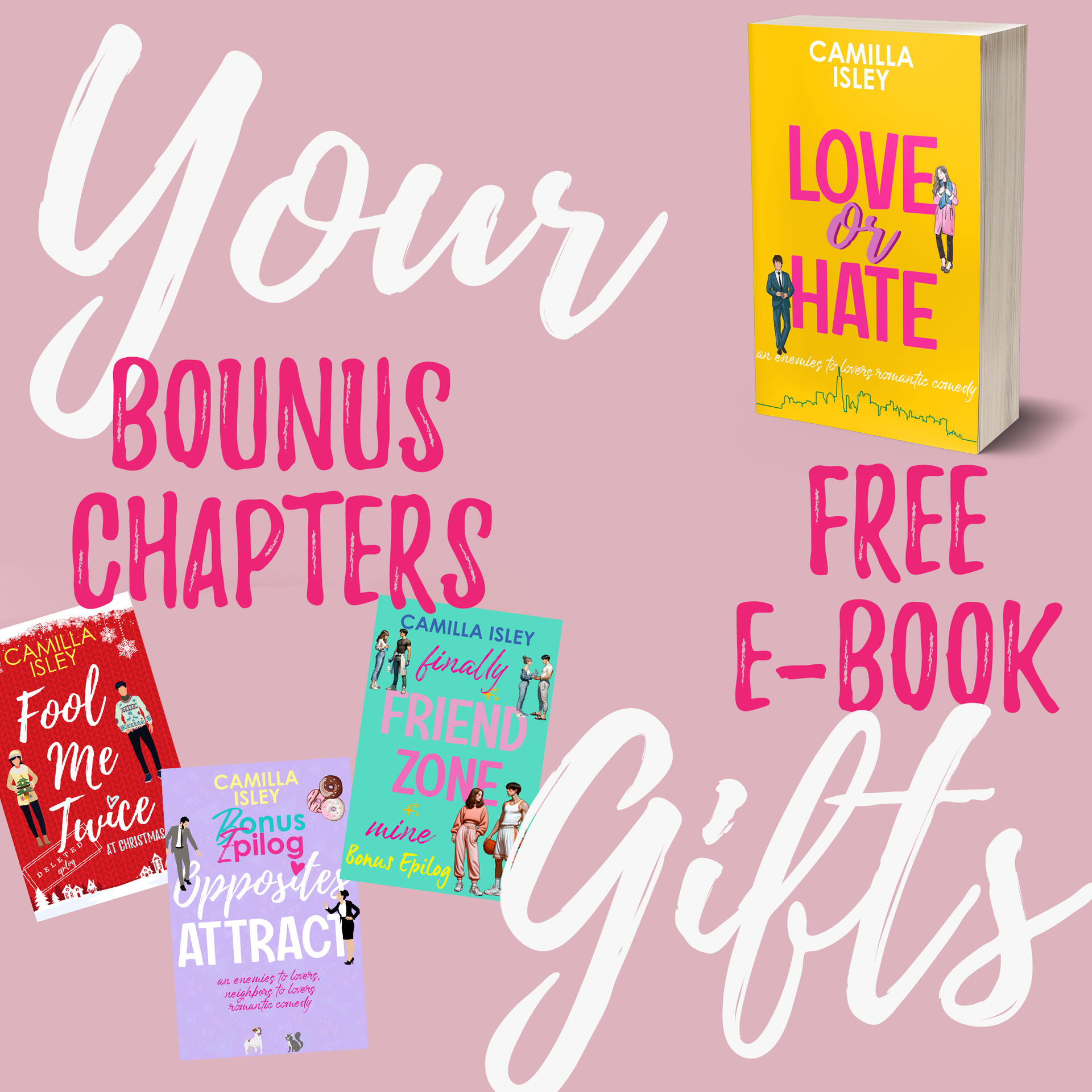 Enter your email address to get your free eBook delivered to your inbox. You'll also be added to my Readers' Group and you'll be the first to know next time I have a new release or cool stuff happening...
You can unsubscribe at any time.
© Pink Bloom Press
Thank you!
Nunc lorem mauris, fringilla in aliquam at, euismod in lectus. Pellentesque habitant sed tristique netus.
Contact Us
Commodo eget turpis at, elementum convallis elit. Pellentesque enim turpis, hendrerit tristique.