the
Camilla Isley
READERS' GROUP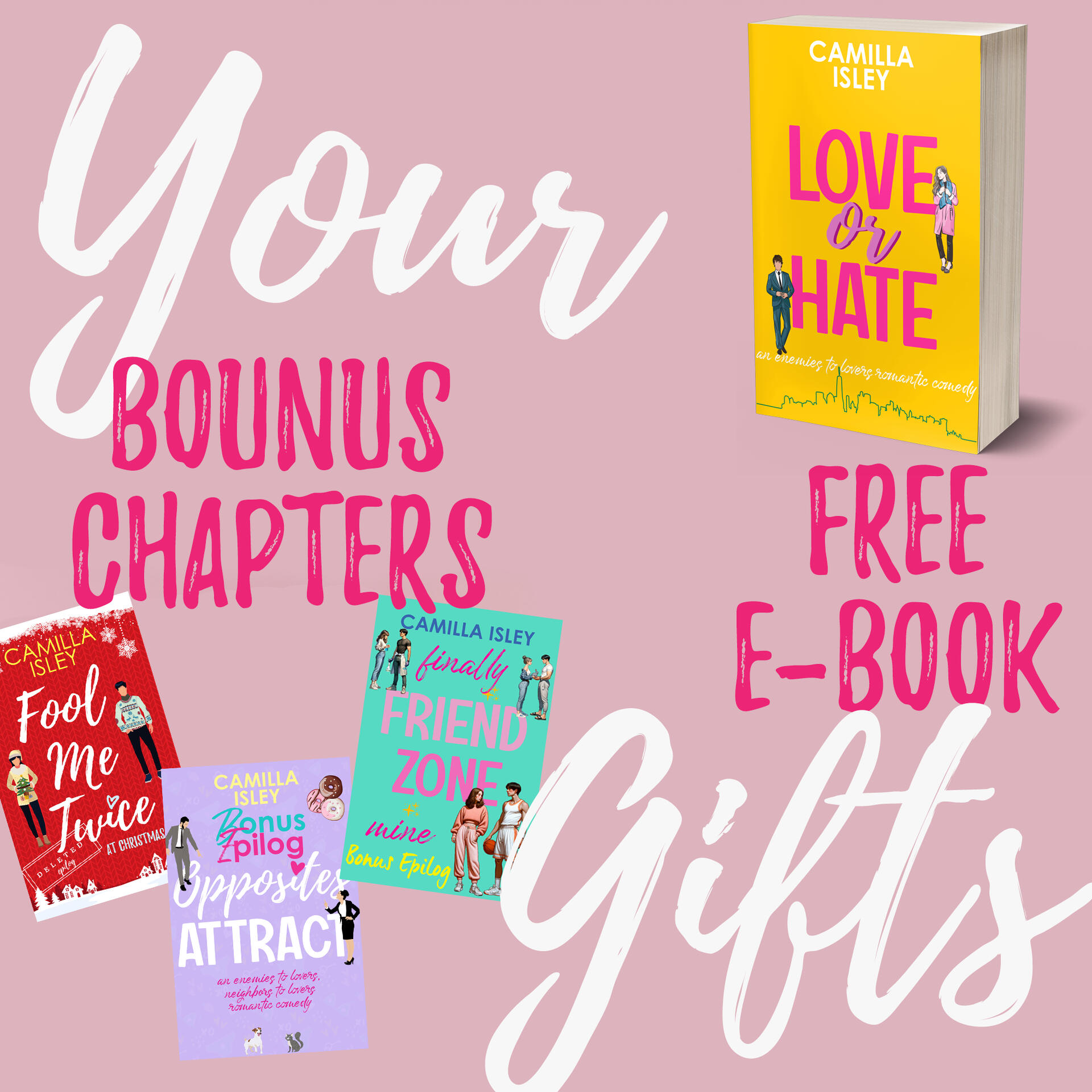 Enter your email address to get your free eBook and audiobook delivered to your inbox. You'll also be added to my Readers' Group and you'll be the first to know next time I have a new release or cool stuff happening...
You can unsubscribe at any time.
© Pink Bloom Press
Thank you!
You'll receive an email shortly to confirm your address. Once you've confirmed, another email will follow with all the instructions to access your bonus content.